Kudos to John Shifflett – VA Chairperson
 From a recent event, we received…
The July 19 East Open meet was awesome and a huge success. John did a phenomenal  job organizing it.  Everything was more than perfect.  I was so amazed by what a great person John is – very humble and a true leader in all aspects.  Everybody at  the meet had great things to tell about John.
100% RAW is lucky to have John !!! : )  (Editorial Note:  We think so too!  WTG, John!)
Super Senior: Tom Hart
By Joe Carroll
A very powerful man lives in Vermont. It's true. He doesn't hold office or run companies, but Tom Hart has inspired hundred in the gym and in the classroom. He's this week's Super Senior.
Just above the town of Hinesburg, Tom Hart has 15 acres of serenity.  "You come up here and it's like you close the door to the world," Tom said.  He loves working on his property, especially chopping and stacking wood.
But a back injury in 1998 almost put a stop to that activity. A doctor had a suggestion. The doctor told Tom to
strengthen his core muscles. It's obvious he took his advice.
Four times a week the 71-year-old comes to the gym; it's his passion.  Tom is a sports guy, either playing or coaching. Competition is in his veins and March 15 in Massachusetts, an event in weightlifting made his day.
"So I knew I was in the ballpark," said Tom.  He broke a record. The event was Strict Curling. The rules are you can't be more than 12 inches from the wall and the knees and arms have to be straight.  Curling 110 pounds would be a new world record for his weight and his 70-74 age group….
See the rest of the article and video HERE.

Bret Contreras – The Glute Guy
I'm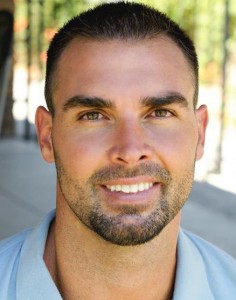 currently seeking my PhD in Sports Science. Many people consider me to be the world's foremost expert on glute training.  I've blogged about my first Powerlifting Competition.
Bret Contreras Blog Post – First Powerlifting Meet
15-year-old Jeffrey Allen
Amherst County powerlifter sets world records – NewsAdvance